Completion Operations Underway on First Bakken Well; Second Well Scheduled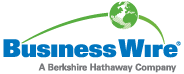 Credo Petroleum Corporation /quotes/comstock/15*!cred/quotes/nls/cred (CRED 8.40, -0.03, -0.36%) , an oil and gas exploration and production company with significant operations in North Dakota, Central Kansas and Oklahoma, today provided an update on its North Dakota Bakken horizontal drilling project.
Completion operations have commenced on the Petro-Hunt 148-94-17D-08-1H ("17D") well. The 11,150-foot vertical depth well was drilled on a 1,280 acre spacing unit with a horizontal lateral of approximately 9,200 feet. Drilling was completed in December, however, completion operations were delayed due to severe winter weather. The well is being completed utilizing state of the art multi-stage fracture stimulation technology which is yielding excellent results in the Bakken. Credo owns a 10% working interest in the well and the spacing unit.
The 17D well is located on the Fort Berthold Reservation where a number of operators are conducting active Bakken and Three Forks drilling programs. The Reservation is located immediately south and west of Parshall Field, and is surrounded on three sides by horizontal Bakken production. Drilling activity on the Reservation is escalating rapidly, and several successful Bakken and Three Forks horizontal wells are producing in the immediate area of the new well. Other operators on the Reservation include EOG, Marathon, Kodiak, Questar and Slawson.
Credo's second well on the Reservation is scheduled to commence drilling in the next two months. The well is located about four miles southeast of the 17D, and will also be operated by Petro-Hunt. Credo owns an 18.75% working interest. The company owns about 8,000 gross aces on the Reservation consisting of about 50 drillable Bakken spacing units with interests ranging up to 51% depending on the size of the spacing unit. The company expects that the initial wells on many spacing units will be followed-up with development drilling.
Marlis E. Smith, Jr., Chief Executive Officer, said, "I have personally been active in Bakken drilling for about five years. When I joined Credo's Board of Directors last year, I strongly encouraged the company to establish a significant position in the play. Now, as Chief Executive, I am very pleased that Credo has a meaningful stake in the premier oil resource drilling play in the U.S.
"We are focused on building oil reserves because we believe that oil will continue to have preferential pricing power over natural gas. I am confident that our Bakken drilling and our successful Kansas drilling program will drive significant positive impacts on Credo's future oil production and reserves."
For more information about the company, visit http://www.credopetroleum.com.
Credo Petroleum Corporation is a publicly traded independent energy company headquartered in Denver, Colorado. The company is engaged in the exploration for and the acquisition, development and marketing of natural gas and crude oil in the Mid-Continent and Rocky Mountain regions. The company's stock is traded on the NASDAQ System under the symbol "CRED" and is quoted daily in the "NASDAQ Global Market" section of The Wall Street Journal.
This press release includes certain statements that may be deemed to be "forward-looking statements" within the meaning of Section 27A of the Securities Act of 1933, as amended, and Section 21E of the Securities Exchange Act of 1934, as amended. All statements included in this press release, other than statements of historical facts, address matters that the company reasonably expects, believes or anticipates will or may occur in the future. Such statements are subject to various assumptions, risks and uncertainties, many of which are beyond the control of the company. Investors are cautioned that any such statements are not guarantees of future performance and that actual results or developments may differ materially from those described in the forward-looking statements. Investors are encouraged to read the "Forward-Looking Statements" and "Risk Factors" sections included in the company's Annual Report on Form 10-K for more information. Although the company may from time to time voluntarily update its prior forward looking statements, it disclaims any commitment to do so except as required by securities laws.
SOURCE: Credo Petroleum Corporation